CNN Underscored partnered with Norton by Symantec to create this content. When you make a purchase, CNN receives revenue. CNN news staff is not involved at all in the selections or product reviews. For more on what we do and how we do it, visit our About Us page.
Today's always-on digital world is full of risks, and even the most careful among us is vulnerable to the machinations of hackers and other unscrupulous actors. The news headlines come thick and fast: another trove of stolen data, hacked emails, election influencing, identity theft even entire cities held captive by hackers. (Googling "data breach 2018" sure makes for some dismal reading.)
And it's not only the corporate or country level, either. Malware — the catchall term for any malicious software designed to gain access to or damage a computer, data or networks — is a huge problem for individuals, too. And hackers are increasingly savvy.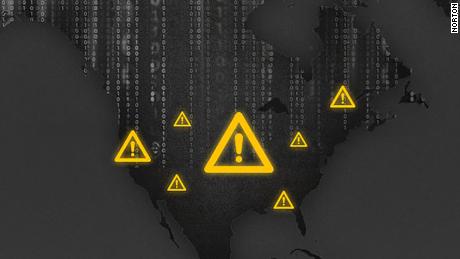 That's why it's more important than ever to cover your bases with a multi-prong approach to internet security. Enter Norton by Symantec. It provides a host of products designed to help defend against today's many varied threats. Even better, from Nov. 21 to Dec. 4, you can save up to $75 off on Norton Security.
Start with Norton AntiVirus Basic ($19.99/first year, originally $49.99; norton.com). This affordable antivirus software helps protect you against the whole villainous panoply of online threats, including the rogue's gallery of ransomware, viruses, spyware and malware. With any antivirus program, what you want is speed and fast updates, so that when new threats emerge, you're covered. Fortunately for consumers, Norton Security is backed by a global 24/7 threat detection network that is constantly on the lookout for unsavory programs. Once detected, new threats are mitigated by security updates that are deployed quickly to keep your computer abreast of the worst attacks. Also, perks like spam filtering and password management are included.
Need more protection? Standard ($34.99/first year, originally $69.99; norton.com),Deluxe ($39.99/first year, originally $89.99; norton.com) and Premium ($49.99/first year, originally $109.99; norton.com) offer different tiers of increasing coverage. No matter what you choose, you can breathe easier knowing a number of independent laboratories have confirmed Norton Security's effectiveness, including a AAA rating (the highest available) from SE Labs.
One of Norton's more interesting offers is the Core ($149.99, originally $199.99; norton.com), a geospheric WI-FI router with a whole host of security features. One of Time magazine's Best Inventions of 2017, this gorgeous device looks more like a sculpture than a router, but don't let its pretty looks fool you: This thing has some serious security chops. Designed for easy set up and chock-full of comparable features as higher-cost competitors, the Core is worth exploring, especially as our homes become increasingly saturated with internet-enabled devices that, yes, are vulnerable to hackers. (Nobody wants a hacked toaster or thermostat, after all.)
Fortunately, the Core can detect abnormalities in any of your connected devices and, if needed, cut them off from the internet. Plus, the same global threat-detection network and speedy software updates keep your home better safeguarded, no matter how many devices you have hooked up to the web.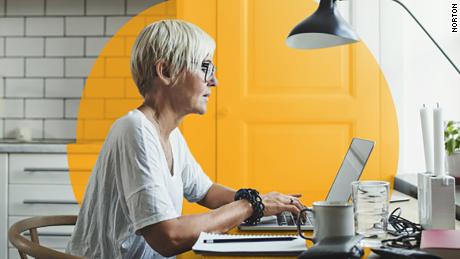 But what about outside the home? If you work on the road or find yourself gig economy-ing out of the local coffee shop more days than not, it may be worth investing in Norton's VPN services (starting from 39.99/first year, originally $79.99; norton.com). While it can be complicated to explain, a VPN, or virtual private network, creates an encrypted "tunnel" between your network and device, hiding your IP address from prying eyes and keeping your data (like credit card numbers) secure within the "walls" of the tunnel. With public WI-FI networks a notorious honeypot for hackers, it may be worth it for you to consider the beefed up protection a VPN provides, especially for what amounts to a couple dollars per month.
Finally, Norton's Security + LifeLock Identity Theft Protection (starting from $89.99/first year, originally $149.98;norton.com) is a good option for the security completist, especially if you're concerned about identity theft. With 1 in 4 people reporting themselves victims of identity theft, all of us should be paying attention to this growing problem. This service keeps track of your credit and notifies you whenever your social security number is used. Alerts keep you abreast of any activity in your name and reimbursements of up to $1 million (at the Deluxe level) are available if you're the victim of stolen funds.
Norton Security makes a persuasive case for investing in affordable, effective security for yourself and your family. After all, it's a dangerous world online. Stay safe out there.